The owner of this quake-era house needed to expand for his extended family. Keeping costs to a minimum was paramount, so a number of budget-reducing measures were put into practice.
Architectural services were kept to what was necessary for permit, plus some minimal construction coordination. Finish decisions, fixture selection, cabinetry choices, and so forth were undertaken by the owners. With the clients' quick decision making, billable time was kept under 150 hours — less than 5% of the slim construction budget.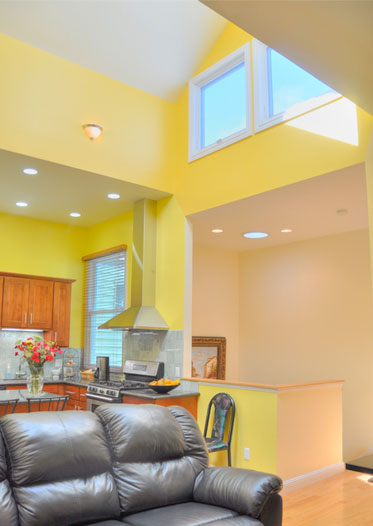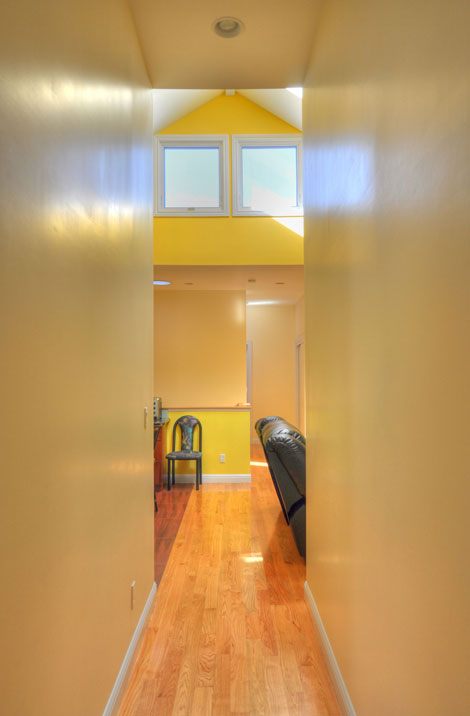 Material savings were designed into the project from the start. The addition approximates a 24-foot cube – the rectilinear form with the least surface to volume ratio. Overall dimensions were laid out on a 2-foot grid, new foundations were cast integrally with an insulated slab-on-grade, standard lumber lengths were anticipated, standard window sizes were selected to fit in multiples of the 24" stud bays. Under-utilized garage space was reclaimed, plumbing was stacked to minimize pipe, and walls were aligned to streamline the engineering calculations.